Meet Our Hygienists!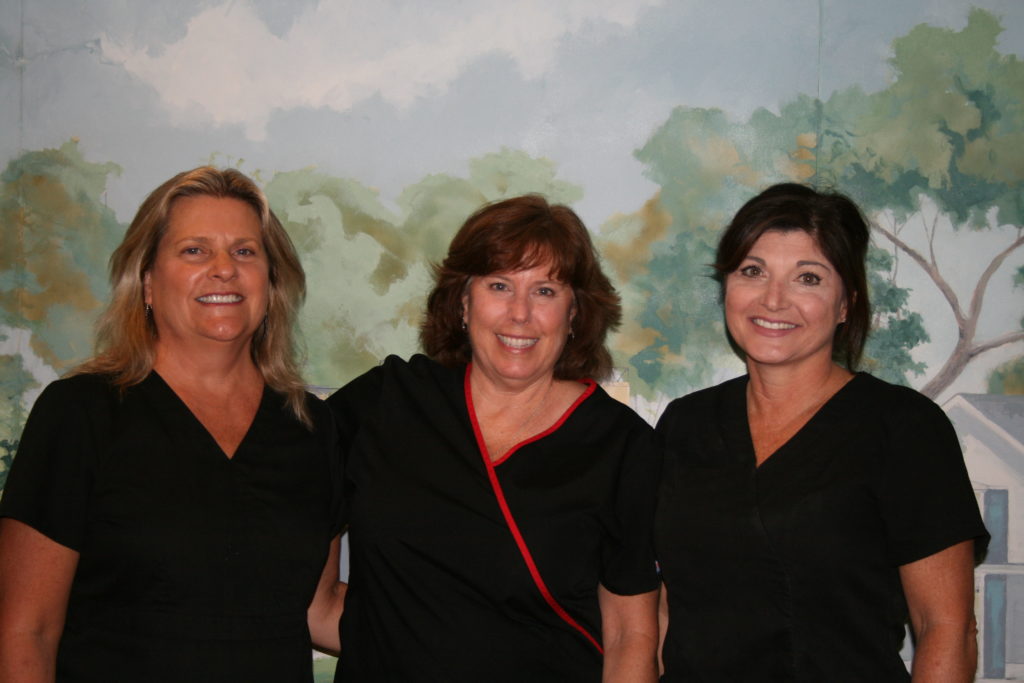 Delaney Park Dentistry would like to introduce our "Hygiene Team," Debbie, Beth, Gina and Kim. Each one of these ladies personally provides our patients with the thorough gentle care they are accustomed to in a clean and caring environment. During your office visits, you will notice that our team is not only focused on your oral health, but also your overall health and personal well being. We work to educate our patients about their dental conditions and assist them in providing the best home care regimen (brushing, flossing, type of toothpaste, mouth rinses, etc…) tailored to their individual needs. You can read more about each individual hygienist below.
Debbie
Debbie received her Associate of Science degree in Dental Hygiene at Valencia Community College in 1980. She spent the next 15 years traveling with her husband, who was serving in the U.S. Army. Her first clinical years of experience were done overseas in Germany and many various stateside Army posts. Debbie joined our dental team in 1997 where she works part-time.
Beth
Beth graduated from Pensacola Junior College in 1977 with an Associate of Science Degree in Dental Hygiene. Following her first year in a general dental office, she returned to the periodontal practice she had worked in throughout high school. During that time, she actively participated in the American Dental Hygiene Association and served as a delegate and state treasurer in the Florida Dental Hygiene Association. Beth joined our office in 1988 and currently works a three-day week.
Gina
Gina began practicing dental hygiene in 1995. She received an Associate of Science degree in Dental Hygiene from Valencia Community College, graduating as a member of the National Dental Hygiene Honor Society. After two years of working at other dental offices in the Orlando area, Gina joined our dental team in 1997 and currently works full-time.