Dr. Michael G. McCorkle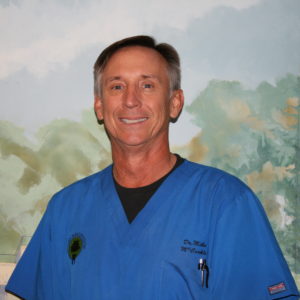 Dr. Michael McCorkle has been practicing dentistry in Orlando for over 20 years.  He graduated from the University of Florida in 1984 with a degree in fine art and again in 1988 with his Doctorate in Dental Medicine.  Dr. Mike McCorkle is married to his wife Corina, both of whom graduated from Boone High School in Orlando.  He has a daughter, Morgan, who is in college and a son, Colton, who is attending Boone High School.
Dr. McCorkle is a member of the ADA, FDA, Dental Society of Greater Orlando, American Academy of Cosmetic Dentistry, Academy of General Dentistry.  He is a member of the prestigious American College of Dentists and served for many years on the board of directors for the local dental society.
Dr. Mike enjoys golf, the outdoors, and keeping up with his various art projects.  Dr. Mike's long term goals are to serve the community he has grown up in by continuing to provide state of the art quality family dentistry.
Dr. Scott T. Simpson
Dr. Scott T. Simpson graduated from the University of Florida in 2000 with a Bachelor of Science degree in Microbiology and Cell Science. In 2001 he was accepted to the University of Florida College of Dentistry and officially began his dental education. During dental school, Dr. Simpson accepted a scholarship offer from the United States Air Force. In 2005, he graduated with a Doctor of Dental Medicine degree and promptly began his Air Force dental career. From 2005 to 2008 Dr. Simpson practiced dentistry at Malmstrom Air Force Base in Great Falls, Montana. During that time period he had the opportunity to further his dental education by working with several experienced clinicians and also attend extensive Air Force sponsored courses in Clinical Operative Dentistry (crowns, veneers, and fillings) and Periodontal Surgery (gum tissue and bone surgery). After completing his active duty service commitment and obtaining an honorable discharge, Dr. Simpson moved to the Orlando area to pursue his dental career.
He is married to his beautiful wife, Elizabeth, whom he met while stationed in Montana, and has a lovely baby boy named Andrew.  Dr. Simpson enjoys the outdoors, athletics, Orlando City Soccer, and everything that has to do with the Florida Gators. Dr. Simpson is looking forward to the opportunities "The City Beautiful" has to offer and to continuing to provide patients with exceptional dental treatment.