Dr. Michael G. McCorkle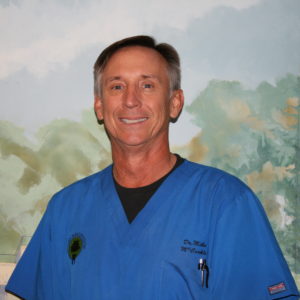 Dr. Michael McCorkle has been practicing dentistry in Orlando for over 30 years.  He graduated from the University of Florida in 1984 with a degree in fine art and again in 1988 with his Doctorate in Dental Medicine.  Dr. Mike McCorkle is married to his wife Corina, both of whom graduated from Boone High School in Orlando.  He has a daughter, Morgan, who lives in Jacksonville and a son, Colton, who is currently in law school.
Dr. McCorkle is a member of the ADA, FDA, Dental Society of Greater Orlando, American Academy of Cosmetic Dentistry, Academy of General Dentistry.  He is a member of the prestigious American College of Dentists and served for many years on the board of directors for the local dental society and serving as president in 2013-2014.
Dr. Mike enjoys golf, the outdoors, and keeping up with his various art projects.  Dr. Mike's long term goals are to serve the community he has grown up in by continuing to provide state of the art quality family dentistry.